Senator Nelson Aldrich
Nelson Aldrich was senator from Rhode Island from 1879 to 1911. He was the unwitting originator of the Sixteenth Amendment (income tax), and the poster child for the Seventeenth Amendment (direct election of senators).
Library of Congress
Aldrich was one of the most corrupt politicians ever in Congress, and that's how he became one of the wealthiest. As the most powerful chairman in the history of the Senate Finance Committee, he enriched his graft-patrons with tariff favors. His daughter, Abby, married John D. Rockefeller Jr. His grandson, Nelson Aldrich Rockefeller was governor of New York and Gerald Ford's vice president. His great grandson, John Davidson Rockefeller IV is senator from West Virginia since 1985.
Muckrakers Lincoln Steffens and David Graham Phillips excoriated him. When confronted with scandal, Aldrich's motto was, "Admit nothing. Explain nothing." Modern historian Jerome L. Sternstein also villifies him. Their articles are linked below: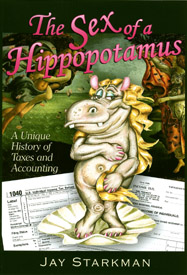 Lincoln Steffens,
"Rhode Island: A State For Sale,"
McClure's Magazine
, February 1904, 337 - 353
David Graham Phillips,
"The Treason of the Senate: Aldrich, The Head of It All,"
Cosmopolitan
, March 1906
Jerome L. Sternstein,
"Corruption in the Gilded Age Senate: Nelson W. Aldrich and the Sugar Trust,"
Capitol Studies
, Spring 1978, 14 - 38
There's much more about Nelson Aldrich in: