The Man in the Green Hat
John Nance Garner was a member of the House Ways and Means Committee. He later became Speaker and vice president under Franklin Roosevelt. He was responsible for putting progressive rates into our income tax, rather than a flat rate as originally proposed, and for many aspects of the estate and gift tax, as well as passage of federal deposit insurance. Garner was a heavy drinker and during Prohibition, kept a room in the Capitol he called, "The Board of Education," where congressmen sworn to uphold the Constitution would gather most evenings to drink liquor and thus "strike a blow for liberty."
For ten years, until his arrest in 1929, liquor was supplied by George L. Cassiday, Congress' "official" bootlegger who was provided with office space in the Cannon House Office Building. He was known simply as "The Man in the Green Hat" because of the hat he wore when arrested. He wrote a series of articles published in the
Washington Post
in October 1930 describing his former business.
When Prohibition began, Southern representatives introduced Northern colleages to moonshine, brought in from Virginia, Maryland and other neaby states. The moonshine fad soon wore off, replaced by rye, Scotch, Bourbon, and imported and bonded liquors. His best customer was a "bottle a day" man, whom he described as "one of the party leaders in the House and one of the ablest debaters in either branch of Congress." Most likely, this was Garner, but it might have been Nicholas Longworth.
A former Justice Department agent introduced him to a New York City supplier on Seventh Avenue, near 34th Street. Cassiday regularly carried two suitcases holding 30 - 40 quarts to nearby Pennsylvania Station for the train ride to Washington.
A congressman from a middle western state suggested it would be easier for him to operate out of the House building and a "good customer" gave him a key to a room in the building. Capitol police inspected every large package, box or bundle leaving the building to prevent intruders or employees from taking office supplies or equipment from the building. This rule was never enforced on senators or congressmen, and the Constitution granted immunity from arrest to them while going to or from sessions of Congress. So, Cassiday would bring liquor into the building through a side entrance, and deliver it to members of Congress, who could take it home without concern. Besides, Capitol police and door guards were appointed by members of Congress, so his unmolested operation was assured. Business was good.
The room had a lavatory and a big table, so he could cut the alcohol when supplies were tight. Starting with one gallon of pure rye whiskey, he added one gallon of pure grain alcohol and one gallon of hot water from the spigot with a little bouquet coloring. This turned out 12 quarts of 90 to 98 proof "that was entirely satisfactory."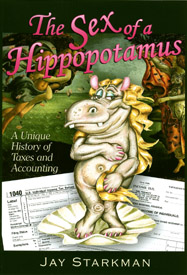 After his first arrest in 1925, Speaker Longworth arranged to bar Cassiday from the House Office Building. So, he transferred his operation to the (Russell) Senate Office Building.
Vice President Charles Curtis and Prohibition Commissioner James Doran planted an undercover informer in the Senate Office Building who eventually caught George Cassiday. He was arrested on October 31, 1929 and soon sentenced by the district court to one year and nine months in prison.
There are many more interesting stories like this in: